CESAR
Personal Trainer
I was born and raised in Venezuela until the age 16 then I signed a professional baseball contract to come to United States to play for San Diego Padres (2002-2006) and Texas Rangers (2006-2008) but my passion for sports really started when I was just a child around 4 years old. That age I joined my first baseball team, then karate, surfing and later swimming following my oldest brother's footsteps. I found that I was born to be an athlete.
There was a time I was playing 4 different sports at the same time but I realized that I had a special talent for 2 of them which were karate and baseball. I practiced both sports in a professional level and was part of Venezuela national junior team in karate and baseball at the same time. I traveled to many countries representing my country national teams on international tournaments and championships earning awards in every competitions such as best junior pitcher of the world in Mexico 2002 and Panamerican karate champion in Puerto Rico 2000.
After playing different sports for many years I decided to go back to school to become a personal trainer and combined my studies with my experiences as a former pro-athlete.
As a personal trainer I have worked with a variety of people from young athletes to elderly people helping them reach their goals in terms of body composition but most importantly overall health.
I specialize in weight lost, body re-composition and athletic performance. I use different types of training depending on a person's level of fitness and goals such as High Intensity Training, functional training, Strength Training, Peripheral Heart Action Training, Power Hypertrophy Adaptive Training ,Cardio-Plyometrics.
Whatever your goal is I can help you achieve it as long as you are coachable, consistent, and willing to work hard in a safe and effective manner.
TRAIN HARD▪️LOOK BETTER▪️FEEL GOOD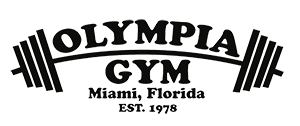 FREE PERSONAL TRAINING SESSION
Register Now!