SOUTH FLORIDA'S LARGEST PERSONAL TRAINING & COACHING CENTER
PERSONAL TRAINING PROGRAMS INCLUDE:
Build Muscle Mass/Strength Training
Boxing Training
Sports Specific: Athletic Conditioning
Tone & Shape: Functional/Resistance Training
Weight Loss/Reduce Body Fat
Weight Control: Adult & Child Obesity
Nutritional Guidance
Pre & Post Natal
Stretching Sessions
Senior Training
Bridal Bootcamp
Suspension Training (SBT)
Competition Prep
LifeStyle Coaching
ONE-ON-ONE COACHING:
ONE Hour & HALF Hour Sessions are available with more than 10 trainers on staff. Olympia's team of trainers are all highly certified to provide our clients with the skills, knowledge, and motivation to ensure that our clients achieve maximum results with every workout. Olympia Gym places an emphasis on "personal" when it comes to personal training. We provide an in depth analysis for our clients based on their current level of fitness and the individual goals they're looking to accomplish. The initial consultation/orientation will include a fitness evaluation that consists of measurements, total body weight, B.M.I. (Body Mass Index), body fat %, and a flexibility.
After establishing your baseline fitness level, then your trainer will develop an initial exercise routine as well as future exercise plans that are based on your current level of fitness and the long-term goals you're looking to accomplish. We then work side-by-side with you to educate and guide you through each phase of your exercise program. The proper guidance will teach you how to reach your goals safe and effectively.
FIT 3D BODY SCAN
Olympia Gym introduces the latest in technology for a more effective way to track and reach your goals. The Fit3D body scanner helps track our clients progress through their exercise routine. You can also get scanned to start your customized workout program and get the results you want, guaranteed.
Simply CLICK HERE to register to take a FREE FIT 3D BODY SCAN.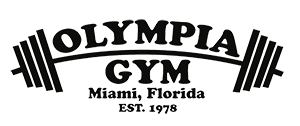 FREE PERSONAL TRAINING SESSION
Register Now!