MIKE MCGINN
Personal Trainer
Michael McGinn, the designer of the Train Smart Program has been a Senior Level Trainer for over 50 years. Training, literally, hundreds of successful clients has given Michael the practical knowledge base that comes from not only from direct client experience, but a life-long quest for knowledge about body function, exercise science, and bio-mechanics as it pertains to strength training. Having that experience for so many years also gives Michael first hand knowledge of the effects of aging so as to be able to offer his knowledge through the eyes of someone who's 'walking the walk'.
PROFESSIONAL FITNESS CERTIFICATION:
A.C.E. Certified Personal Trainer
A.C.E. Certified Clinical Exercise Specialist
A.C.E. Certified Lifestyle & Weight Management Consultant
A.A.H.F.P. Post-Rehab Conditioning Specialist
N.S.C.A. Certified Personal Trainer
N.A.S.M. Certified Personal Trainer
N.A.S.M. Corrective Exercise Specialist
Fitness Institute, Strength & Conditioning Specialist
Fitness Institute, Fitness Measurement Specialist
Stretch Zone Certified
TRX Certified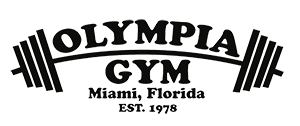 FREE PERSONAL TRAINING SESSION
Register Now!