LAYLA SILVA
Personal Trainer
⁃ Her interest in fitness and gymnastics began at an early age, since Elementary Learning
⁃ First experience as a coach was in high school during Physical Education class when PE teacher assigned her the role of the Assistant Coach
⁃ Social, Sports and Recreation Coordinator
⁃ Bellydance Performer and Female Fitness Group instructor in the Sultanate of Oman for seven years, until an accident on stage changed her life. Because of her own injury, she decided to study corrective training to recover and found a deep interest in the physical therapy area. Shortly after she became a certified fitness trainer to pursue her newfound life purpose.
⁃ With a wide knowledge in nutrition she worked as a volunteer as a special project coordinator of the American Women Group of Oman and the Omani Women Group, leading educational activities such as: cooking healthy, living with a gluten free, lactose free, and sugar free lifestyle, low carbs alternative and a carb counting diet, benefiting individuals and families with celiac disease, obesity, bulimia and anorexia, diabetes, hypertension, arthritis, asthma, food allergies and other food sensitivities.
With her holistic approach to fitness and nutrition through new habits and perceptive-changing life experience, Layla encourages her clients to have complete lifestyle transformations and creating long lasting results.

Elite Trainer ISSA Certified
Transformation Specialist
Youth Fitness
Sports Nutrition
DNA Based Training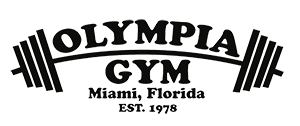 FREE PERSONAL TRAINING SESSION
Register Now!