BRADLEY PETERSON
Personal Trainer
My background with sports and fitness started at a young age. I started practicing martial arts at the age of 8. Sticking to it for 4 years I achieved my black belt. Following after, I have played many other sports from soccer to wrestling for 4 years in High School. After I graduated I turned to lifting weights for my own self development. I dedicated my time in the gym as a way of bettering myself in terms of confidence, aesthetics, and my health. All things that have helped me professionally. Once I dedicated my time to supporting others achieve the same, I dialed in on the books. I am now certified with NASM, NCSF strength and conditioning. Pain-Free-Performance-Specialist, Kettlebell level 2 specialist, and have put in countless hours with continued education workshops. Currently studying Precision nutrition.
I want to make sure I can properly handle all walks of life to achieve their goals with health, aesthetics, and movement proficiency. My goal now is to support anyone that is looking to better themselves and be as well rounded as possible. Be strong, be athletic, pain free, and of course look sexy!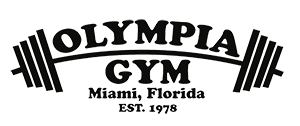 FREE PERSONAL TRAINING SESSION
Register Now!