Phil White
The founder of Hybrid Fitness: Phil has been a Personal Trainer since 1999
A former record holding power lifting state champion from Maine, Phil White has dedicated his entire life to Physical Education and preaching the many benefits of fitness, nutrition and health. He offers to share the unique program of Trainer, lecturer and motivator. He is offering to share his unique program of Anti-Aging which he developed over the last 4 decades with his clients at Aventura's Olympia Gym.
Having decades of experience in the Health & Fitness Industry, Phil has accumulated wisdom from hands on experience and knowledge from both education and self-study of Body Transformation and Nutrition. An optimist in practicing "what you preach"' Phil has brought his passionate desire for his new program, "Hybrid Fitness" (the fountain of youth) a revolutionary concept combining Body Transformation and Anti-Aging into a realty. With the Desire, Knowledge, Plus Preparation and Opportunity the Hybrid Fitness program Equals Success!
CERTIFICATIONS:
ACE Certified Personal Trainer
IFA Certified Personal Trainer
Specialization:
Body Transformation, Anti-Aging, Strength Training, Fat Loss and Exercise over 40.
BENFITS OF HYBRID FITNESS:
Build More Lean Muscle Mass
Decrease Body Fat
Increase Flexibility
Increase Bone Density
Increase Energy/Strength
Reduce Stress
Look and Feel Better
Sleep Deeper and Longer
Designed for Seniors
For more info visit: www.hybridfitness-px.com
FOR A FREE CONSULTATION CALL or E-Mail: (305) 336-6953/ Philthetrainer@gmail.com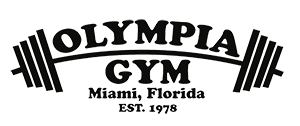 FREE PERSONAL TRAINING SESSION
Register Now!