JODI TAYLOR
Personal Trainer

My passion is to help others. Let me be your coach as well as your partner in changing your life with a tailored training program, consistent support, empathy, and tough love.
I was born with an autoimmune disease and have spent most of my life battling chronic illnesses. It progressed to the point I was confined to a wheelchair. Twice. And my heaviest weight was over 200 pounds. The gym changed my life!
I am now healthy (*knock on wood), a nationally certified Personal Trainer, and an athlete. I left the corporate world because I believe in fitness.

Certifications:
NCSF Certified Personal Trainer & Nutritional Specialist
IFA Personal Trainer and Aerobics Instructor
Specialties:
FUN
Weight Loss
Strength
Endurance
Functional Training
Anything is possible…You can do this! I believe in YOU!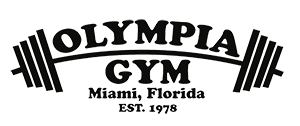 FREE PERSONAL TRAINING SESSION
Register Now!