GABY BARROETA
Personal Trainer
Gaby's mission is to teach her clients how to eat in the right way, how to combine nutrients, making this processes normal and easy day by day. She wants everybody to understand that we all can do it.

About Me:
After 19 years old I started to have hormones problems and at the same time I moved to the USA, to be with my brother for a year, I started to gain weight, till 200 pounds, when I got back to my country (Venezuela), I meet a trainer that put me in the right way, learning about, nutrition, training so I started to participate in Seminars, and doing my own certifications, about different training techniques.
I lost 67 pounds in one year. Since that time I never stopped and have been working as a Personal trainer, I Love my work, I enjoy this every day of my life and it is so gratifying for me to be the motivation of the goals of my clients and to be part of their daily work, because is not just about being in shape it's about being healthy from inside to outside.
Everybody has different goals to reach. Some lose weight and tone up, some flexibility, some therapy, some are safe with the pregnancy, but in one word is all about HEALTH! And is from now on.

Certifications:
Technical Degree in Preschool Education
Certified, International Federation of Body Building
Certified, National Academy of Sports Medicine
Certified Heavy Duty Training
Certified, H.I.T. Training
Super Slow Training
Zumba Zin Instructor
Certified Power Plate Instructor
CPR
Experience:
Extensive experience in help people to Lose Fat and Tone Up, models, artists, etc.
Extensive experience in personal and individualized physical training and nutrition counseling for persons with debilitating illnesses like Osteoporosis, Osteoarthritis, Cancer, and others, in concert with their personal physician.
Particular emphasis on training and counseling with aged persons seeking to improve their own physical mobility, sense of well-being and self-image.
Iron People Gym Caracas, Venezuela. Manager and Trainer, Book Keeper
Iron People Gym South Miami Beach, Fl. Manger and trainer, Book Keeper
TV Shows Trainer "Te llego la suerte", "El Gran Reto" Telefutura and Venevision International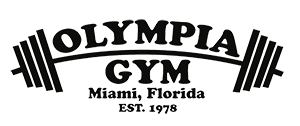 FREE PERSONAL TRAINING SESSION
Register Now!