FELIPE VALENCIA
As a child I was always active in sports and learned in high school that working out and weightlifting could increase my physical capabilities and take my game to the next level. My natural desire to help others and promote fitness led me to want to coach others and be a personal trainer.
Certification:
National Federation of Professional Trainers – Certified Personal Trainer
Pre & Post Natal Program Design
Suspended Body Weight Trainer
Small Group Training Coach
Specialties:
Functional Training
Diet Coaching
Muscle Toning & Firming
Woman's Weight-loss
[/vc_column_text][/vc_column][/vc_row][vc_row type="full_width_content" full_screen_row_position="middle" scene_position="center" text_color="dark" text_align="left" top_padding="2%" bottom_padding="3%" color_overlay="#181818″ overlay_strength="1″][vc_column column_padding="padding-3-percent" column_padding_position="all" background_color_opacity="1″ background_hover_color_opacity="1″ column_shadow="none" width="1/3″ tablet_text_alignment="default" phone_text_alignment="default" column_border_width="none" column_border_style="solid"][vc_column_text]Olympia Gym
20335 Biscayne Blvd.
Aventura, FL 33180
Email Us: Click Here!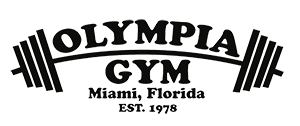 FREE PERSONAL TRAINING SESSION
Register Now!