BOBBY HATCHER
Personal Trainer

Born and raised in Miami Fl, my life has been centered on physical activity and competition. I attended Cooper City High School where I played Varsity Basketball and Baseball. I then attended college at Miami Dade to play college basketball but then transferred to Broward College and FAU for baseball after being selected by the Chicago White Sox in the draft to play baseball. Now that my life has moved away from competition I occupy my time by staying outdoors and being active. As of now I most look forward to snowboarding, mountain biking, softball, golfing, basketball and Netflix.
My background as a multisport athlete provides me with various perspectives on activity, movement, recovery, and the different ways health can be achieved. The knowledge I can provide spans from rehabilitation of strength, balance, and stability to high performance/ competitive training. Keeping exercise fun and constantly progressing is how I stay focused and motivated.

Training Philosophy:
My goal is to help you to achieve the best fitness level possible. To go from underachieving to exceeding expectations. This means establishing sustainable habits, creating a strong mind-body relationship, and working toward a well-rounded level of fitness. This is how one can truly maintain quality of life no matter their age or current health. Let's get better together!

Certifications:
ACE and Fit Tour Certified Personal Trainer
American Red Cross CPR & First Aid Certified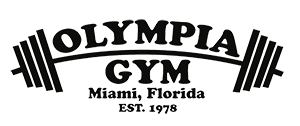 FREE PERSONAL TRAINING SESSION
Register Now!